Back To Menu
Smoqued BBQ Feast
A spread of our amazing smoked meats including: Brisket, Pork, Sausage, Chicken and Ribs. Comes with your choice of 3 Smoqued sides. Served with pickle spears and white bread. Dine in only*
4 People
$145
8 People
$265
12 People
$375
Smoqued BBQ Feast Sides:
Amazing Mac & Cheese
Cole Slaw
BBQ Beans
Mashed Potatoes
Candied Bacon
Deviled Eggs
Side Salad
Corn Bread
Green Beans
Corn on the Cob
Seasoned Fries
Chili Mac
Tater Tots
Have you tried this item? Pop it!
Help other diners know what to expect by sharing your experience.
10 people have popped this item
Photo Gallery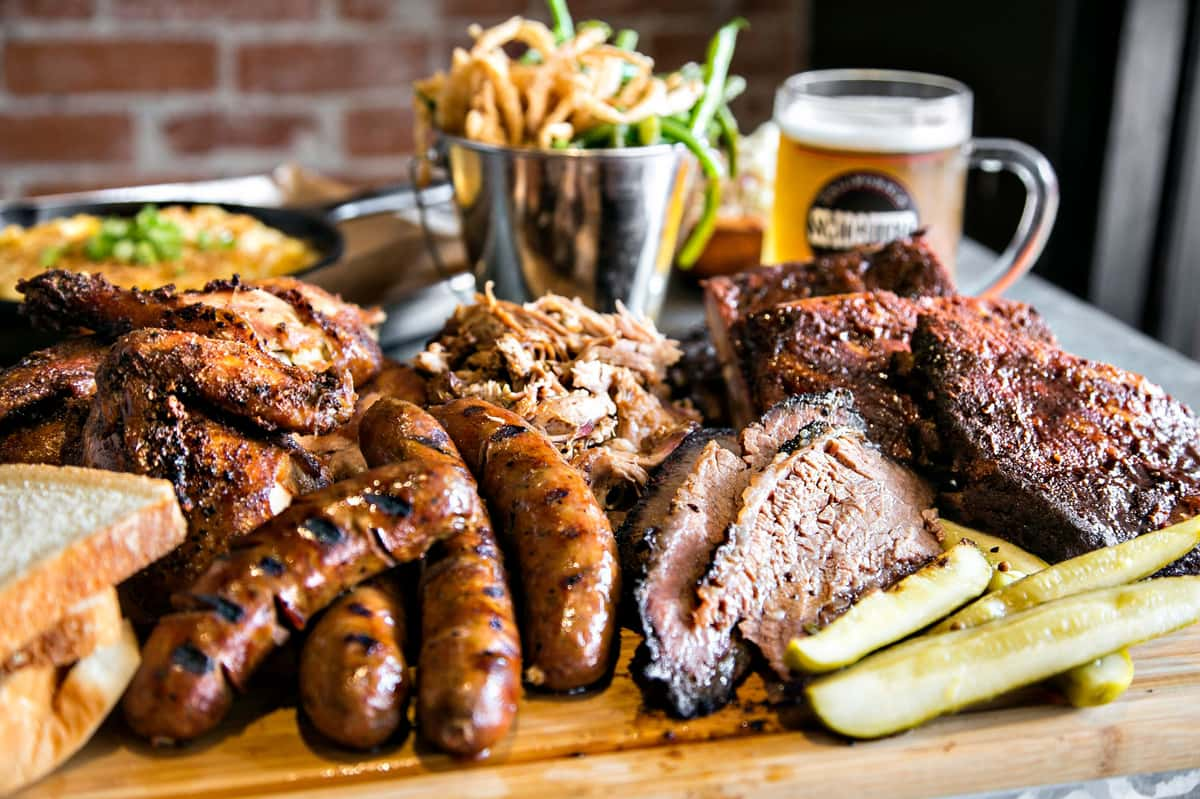 Back To Menu
Smoqued BBQ Feast
A spread of our amazing smoked meats including: Brisket, Pork, Sausage, Chicken and Ribs. Comes with your choice of 3 Smoqued sides. Served with pickle spears and white bread. Dine in only*
4 People
$145
8 People
$265
12 People
$375
Smoqued BBQ Feast Sides:
Amazing Mac & Cheese
Cole Slaw
BBQ Beans
Mashed Potatoes
Candied Bacon
Deviled Eggs
Side Salad
Corn Bread
Green Beans
Corn on the Cob
Seasoned Fries
Chili Mac
Tater Tots
Back To Menu